New Patients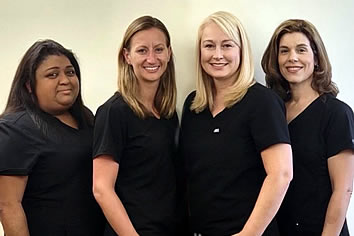 We are pleased that you have selected us as your provider for podiatry services. We are a team of Board Certified Podiatrists aiming to provide the highest quality of care for all of our patients in a timely and respectful manner.
There are two ways to complete your patient forms: (1) print the forms, fill them out at home, and bring them to the office, or (2) submit the forms online. Please choose one of those options below.
Patient Forms (Online)
Patient Forms (Print)
In order to serve you better and faster, we have provided our New Patient Information Forms available to print and complete in advance of your appointment.

New Patients Print Form

HIPAA Policy
Please arrive 15 minutes early and bring the following so we can complete your initial paperwork:
Patient's insurance card
Photo ID
List of current prescriptions and/or over-the-counter medication, including dose and frequency
Recent test results, x-rays, or relevant records
Insurance and Payment Information
You are responsible for co-payments or charges that are not covered by your insurance. If you have questions regarding billing or which insurance plans we accept, please call our office in North Andover (978) 686-7623 or Tewksbury (978) 640-1010. Questions regarding insurance coverage and benefits should be directed to your employer or insurance company.