MLS Laser Therapy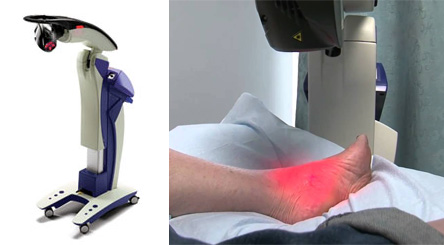 MLS Laser Therapy stands for Multiwave Locked System Laser Therapy. This procedure is a minimally invasive procedure that targets pain points and reduces inflammation through the use of a laser light. The laser is used to penetrate the skin in an effort to reach those target areas that are causing the most discomfort. It then works towards healing wounds and repairing soft tissue.
This procedure is seen as a popular option among patients who would rather not go through surgery. MLS Laser Therapy has been found to be particularly useful in healing conditions such as neuroma, plantar fasciitis, diabetic ulcers, arthritis, and tendonitis. Those suffering from heel pain or dealing with a sports injury may find this type of treatment useful as well.
For more information about the treatment process of MLS Laser Therapy and to see if it's the right option for your condition, we recommend you speak with a podiatrist for professional advice and care.